Blog Archives
For many years in the latter part of Arsene Wenger's reign as manager of Arsenal, there was a mismatch of players at the club. It was either there too many average players or too many young players. This trend ensured that the North London outfit struggled to compete for the title, as the players available didn't have the talent, quality and winning mentality on a large scale to see the team over the line.
After Arsenal lost the Champions League Final in 2006, which represented the end of that glorious team of the Invincibles, Arsene Wenger changed the playing philosophy and personnel. He turned to playing young players, but at that time those players matured enough to lead the team to titles, they were sold for a profit. It is not surprising and coincidental that when Arsenal started spending money to buy top quality players, and it ended in ending their trophy drought in 2014 with FA Cup triumph. The building of the Emirates Stadium meant that Wenger didn't have the funds available to compete with the likes of Chelsea, Manchester United and latterly, Manchester City.
It's been 15 years now since Arsenal last won the title, a damning verdict for a team of its stature. Unai Emery has identified major problems and has addressed the issue in the transfer window. He has signed players that will improve the first team, add quality, infuse leadership and most importantly trophy-winning experience. His acquisitions have added balance to the team that needed these personalities after a few years of obscurity.
In the latter stages of the Wenger era, the players just drifted through matches; they were not held accountable for bad results, didn't have the mental strength needed to win the major trophies and didn't have a manager that could push them to new levels of play they never thought possible. There are so many young players that need experienced players to guide them. The likes of Cech, Lichtsteiner, Koscielny, Papastathopoulos and Monreal are players that have seen it and done that.
A team needs these blend of old and young players to lead the team to new heights: these old players have one final swansong in their careers while the young ones have the needed experience to become established players. It establishes a cycle of winning at the club. It is what the big teams do to continue winning and challenging for trophies.
The start of the new campaign saw the Gunners take on Manchester City and even though the result was hard to take, the like of Matteo Guendouzi impressed, as we also saw debuts for Sokratis Papathathopoulos, Stephan Lichtsteiner and maverick, Lucas Torreira. A perfect blend of youth and experience to add to a vastly talented squad.
Guest post by Live Arsenal, an Arsenal dedicated website that gives you update about latest news coming from The Emirates Stadium.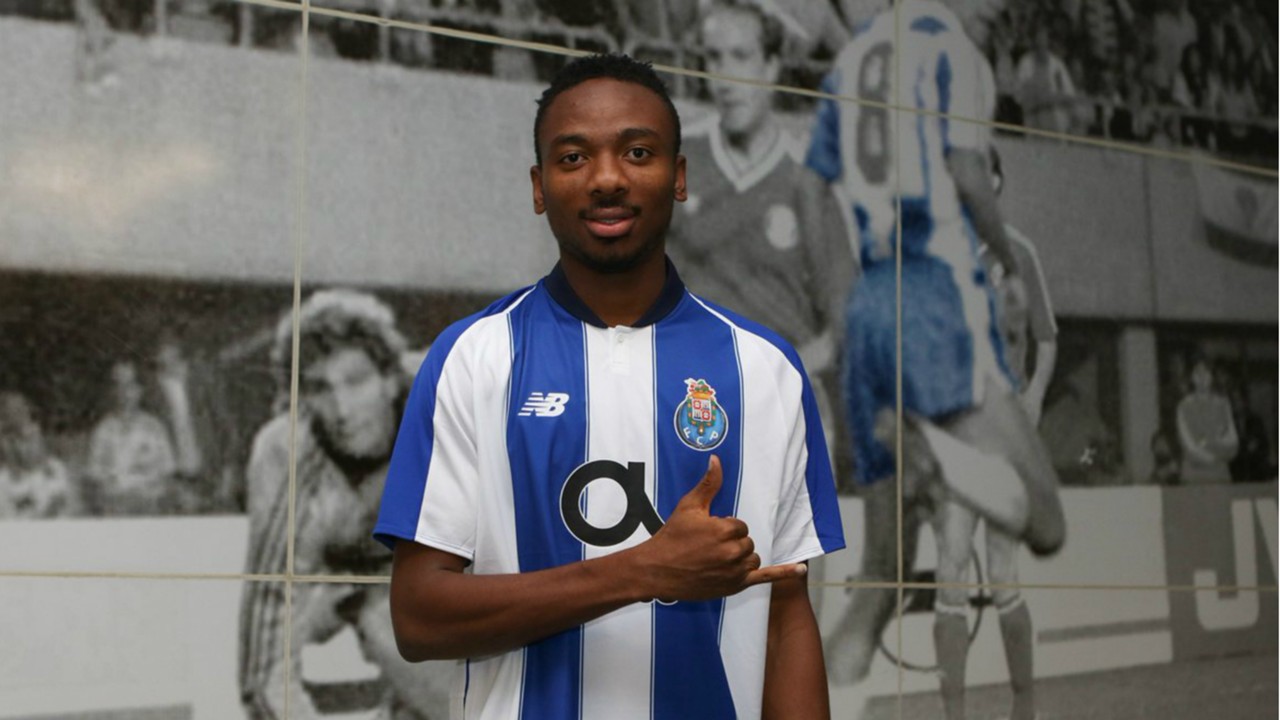 It has been confirmed that Arsenal youngster, Kelechi Nwakali, has joined FC Porto on a one season long, and it's believed that a clause exists for the Portuguese team to buy the lad out rightly if he impresses in Estadio Dragao. With the likes of club captain, Hector Herrera, Danilo Pereira, Paulinho and Otavio in central midfield, Nwakali will have his work cut out for him and as a fellow Nigerian, I'm hopeful that he would be given a chance to show what he's made of.
Nwakali came into the limelight following his outstanding performances in the 2015 U-17 World Cup in Chile, scoring three goals and winning the Golden Ball as Nigeria claimed its fifth title at this level. This was followed with a move to Arsenal in 2016 but as expected, Nwakali has been shipped out on loan for the past three seasons, with two spells in MVV Maastricht and a stint at VVV Venlo. Following his return from his last campaign on loan, Nwakali has been shipped to Porto and I hear that a buy out clause exists this time, which essentially means that he could potentially have a future outside the Emirates despite not kicking the ball for the team.
He's not alone in this category, as there have been a host of youngsters with questionable futures at the club. Pictures of the players doing their thing in Singapore are all over the internet but there have been some high-profile omissions which include Jeff Reine-Adelaide, Carl Jenkinson, Chuba Akpom and Krystian Bielik. These guys are more or less living on borrowed time.  The Jeff didn't light any fireworks in Angers, Jenkinson had a good double spell at West Ham but injury hampered his progress in Birmigham, while Akpom has featured in six different clubs on loan and is on the verge of joining Saint Trudien on a permanent basis.
This summer has already seen highly-rated youngsters in the forms of Vlad Dragomir and Yassin Fortune leave the club for pastures anew. Takumo Asano has been shipped to Hannover 96 in Germany and I'm pretty sure he would follow the routes of former Asians like Junichi Inamoto and Park Chu-Young out of the Emirates when his contract is up.
It's not like the club doesn't support youth development as we still have the likes of Ainsley Maitland-Niles, Rob Holding, Kostantinos Mavropanos and new recruit, Matteo Guendouzi plying their trade with the first team and are currently in the Far East. It's just that football is such an unforgiving sport with the likes of Jack Wilshere – a Gunner through and through moving to West Ham after the gaffer told him that he couldn't secure first team football for him.
With Per Mertesacker taking the Head of Youth Academy role this season, the onus will be on him to find the NextGen of Arsenal youngsters that could make a claim for first team action.
Sayonara.
Follow Gooner Daily on Twitter  @goonerdaily. I'll follow back
Visit Gooner Daily's  Facebook page.
Click on the "Follow button" to join Gooner Daily's Mailing List
With the World Cup finally over (congrats France!!!), we are back to preseason action and the Gunners have shown some attacking ruthlessness, blasting eight past a hapless Boreham Wood and surprisingly, they smashed nine past Crawley Town in a friendly behind closed doors. Some pictures surfaced and it was nice seeing Pierre Emerick Aubameyang and Alexandre Lacazette strutting their stuff together.
With the summer acquisitions of Stephan Lichtsteiner, Bernd Leno, Sokratis Papathatopoulos, Lucas Torreira and Matteo Guendouzi, it's highly unlikely for the Gunners to do any transfer business, so it only makes sense to balance the books with some departures on the other end. Sure I have see Carl Jenkinson play in a couple of games, but will he be comfortable enough to wait for his chance behind Hector Bellerin and Lichtsteiner? Joel Campbell didn't do much justice to market himself during the World Cup, but he certainly knows how to find a loan spell somewhere away from the Emirates. Then there are those youngsters that may never make the grade like Chuba Akpom and co.
According to the times, Marco Silva and his Everton are interested in signing Danny Welbeck this summer. Unlike Aaron Ramsey whose contractual situation has been clearly publicized due to his importance to the team, Welbeck has less than 12 months on his contract and it will make some sense to ship him away and re-invest in the team if need be. Since his move from Manchester United, Welbz hasn't really lighted any fireworks but he has done his bit here and there – however, not really good enough for the team in the grand scale of things. Sure he provides some depth and he's homegrown, but many fans will not bat an eyelid if Welbeck joins Theo Walcott in the blue of Everton.
I've always felt that Welbeck is a mid-table forward at best, and he could possibly thrive in a team like Everton. They struggled with big Sam last season and never did enough to replace the monumental loss of Romelu Lukaku to Manchester United. With Wayne Rooney gone to the MLS to enjoy his twilight years, Welbeck will have the likes of Dominic Calvert-Lewin and Oumar Niasse to contend with and it's fair to say that he will get the nod ahead of those two.
I hope this move comes to fruition and I wish him the very best in his future endeavors. The league starts pretty soon and the transfer window closes with it, so I'd be hopeful he makes that move. Besides, we have Alex Iwobi and Lucas Perez to provide width on the flanks to make up for the loss of Welbeck.
It's going to be a good move for the player and the club.
Sayonara.
Follow Gooner Daily on Twitter  @goonerdaily. I'll follow back
Visit Gooner Daily's  Facebook page.
Click on the "Follow button" to join Gooner Daily's Mailing List